Chitral with its artistic handcrafts and precious stones attracts tourists from all over the country. At the end of summer the whole region is decorated with oodles of flowers and fruits. Famous fruits of Chitral are peach, apricot, damson, apple, pomegranate, grapes and pear. It is also famous for its dry fruits Almonds, apricot, pistachios and walnut. People of Chitral are very welcoming and cooperative. You can easily find a guide if need. Following are some famous tourist attractions in Chitral.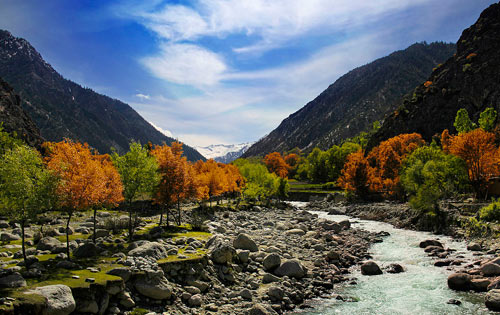 Chitral Valley
Pakistan's pearl of the north. Chitral Valley is one of Pakistan's most beautiful places to visit. From icy mountain peaks to rivers to forests, we can find all in Chitral.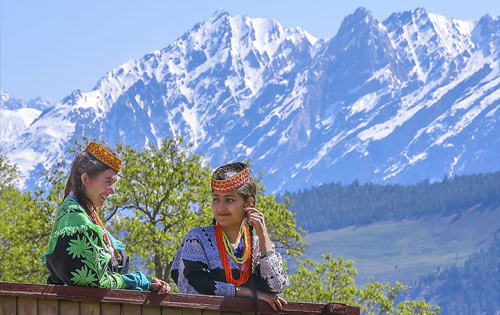 Kalash Valley
The Kalasha have a unique culture that has attracted everyone from missionaries to anthropologists to tourists. The customs and language of Kalash people are different from their neighbors.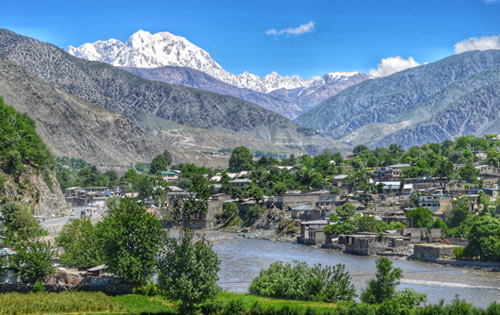 Tirich Mir (7708m.)
This mountain is highest in the world apart from Himalaya and Karakoram ranges. Tirich Mir can be viewed from a higher place of Chitral Town (Like roof top of the hotel where you stay).